Tiny Code Christmas - Day 0⌗
Tiny Code Christmas starts tomorrow, Monday 12th of December 2022 and runs for 12 days! We've put together this little guide so that you're ready to roll on Day 1!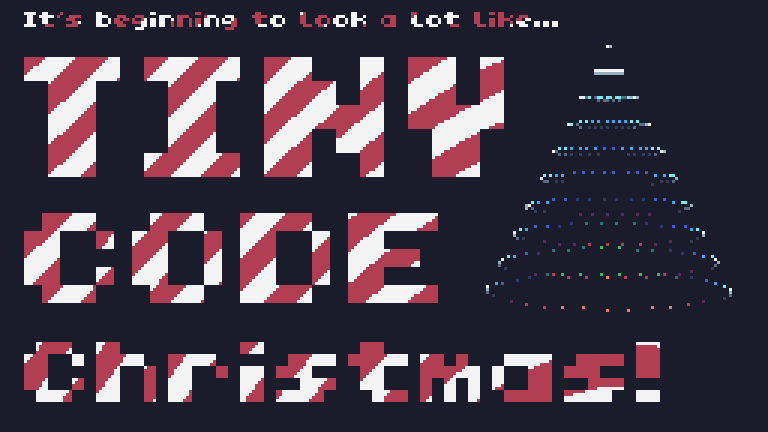 Tiny Code Christmas is a non-competitive event to help you take your first steps in demoscene sizecoding with Lua based fantasy consoles like TIC-80 and PICO-8! There will be a chance to showcase your work at the end!
What will I be learning?⌗
Curious about the challenges you'll be undertaking over the 12 days? Take a look at a few of these effects for an idea! We'll be releasing a video each day that shows you how to set up the effects that you see below, but it leaves a little piece of the puzzle to you.
If you're stuck there will be help available in the #tiny-code-christmas channel on the LoveByte Discord!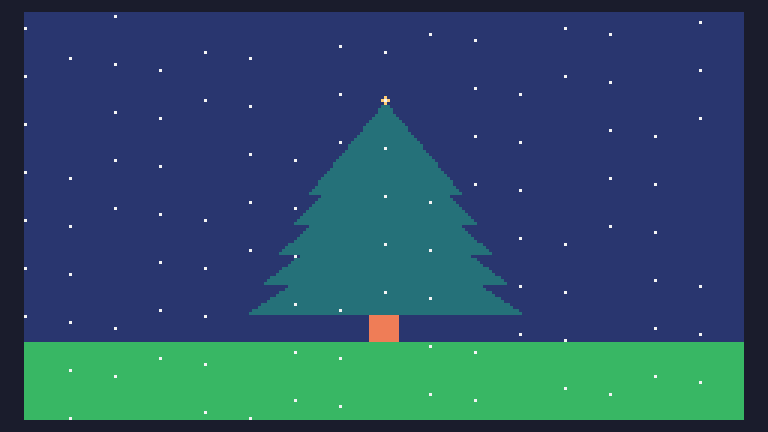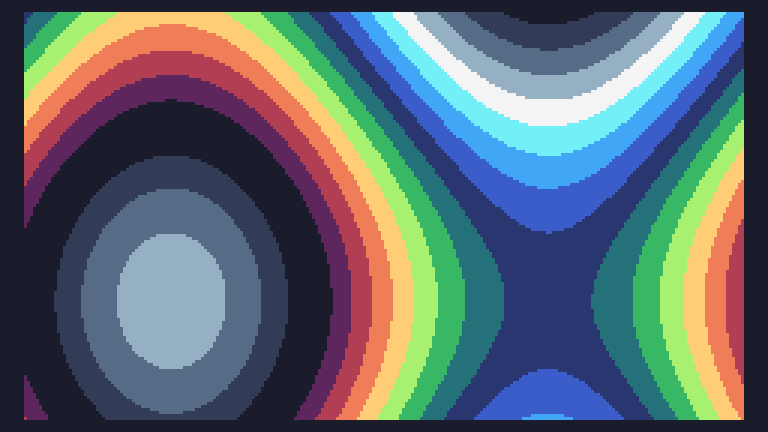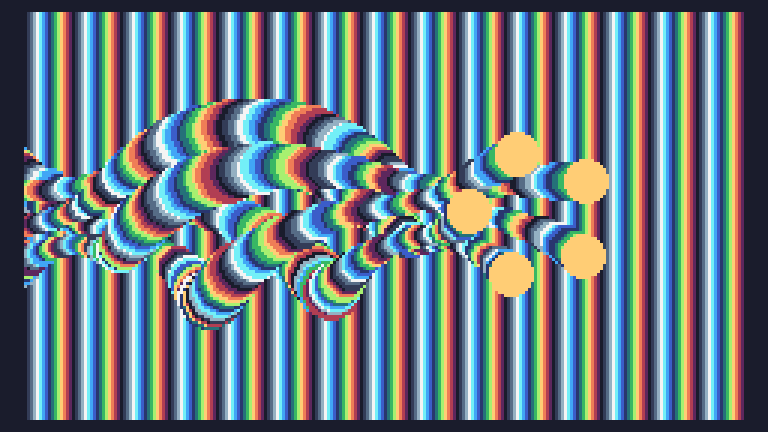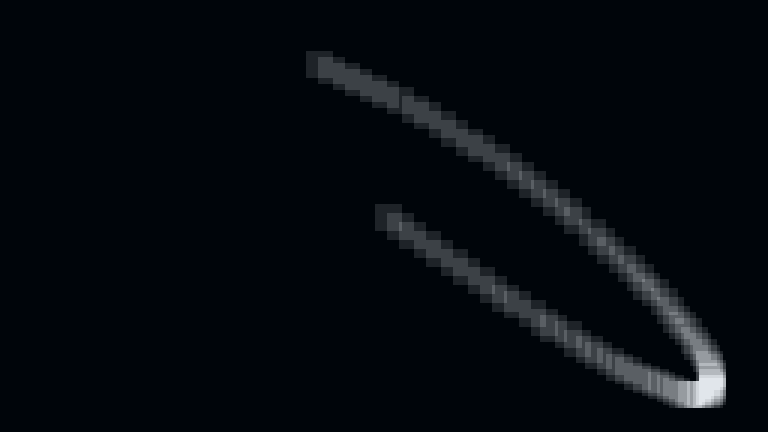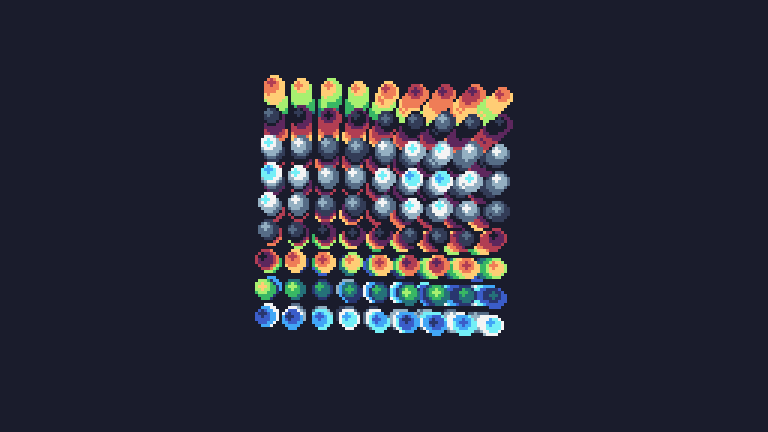 What do I need to get started?⌗
The videos and challenges are centered around two Fantasy Consoles, TIC-80 and PICO-8. These are essentially imaginary retro game consoles made with modern techniques that have a retro aesthetic and some artificial limitations, like color palette and screen resolution. The most important thing is that they are easy to get started with and they are fun to use!
Explore both options before choosing! TIC-80 is more prevalent on the demoscene so there are more resources around using it for those purposes, it is used for Byte Jams and Byte Battles also, find out what they are below! PICO-8 has a thriving #tweetcart community where coders post their effects to Twitter and Mostodon and keep their code within the relative platform character limit (240 on twitter, 500 on Mastodon). Check out this thread on Twitter to see some of our favorite Tweetcarts.
Download TIC-80⌗
TIC-80 is free and open source, but there is a paid Pro version available. You will be able to complete all challenges with the free version. Support TIC-80 by purchasing the Pro version.
Download PICO-8⌗
PICO-8 is commercial, but there is a free online Education Edition that can be used for most of the challenges. Support PICO-8 by purchasing a copy.
What are Byte Battles?⌗
A Byte Battle is a live head-to-head programming competition on the TIC-80. Contestants have 25 minutes and a maximum of 256 bytes or characters to come up with the best effect. Usually the audience votes on the winner. A number of Byte Battle events are held throughout the year. Take a look at this epic Byte Battle between Superogue and Exoticorn:
What are Byte Jams?⌗
Byte Jams are laid back programming sessions using the TIC-80, where four coders spend an hour making effects with no size limit, while listening to an awesome soundtrack. Check out this short explainer video:
Take a look at this recent Byte Jam set from the Field-FX Monday Night Stream:
Tune in to Field-FX Twitch Streams every Monday night for Byte Jams and Byte Battles!
Sharing is caring!⌗
If you feel like it, why not share what you've done with us on the LoveByte Discord, #lovebyte on IRCnet, or share on Twitter and Mastodon using the hashtag #lovebytetcc